Workers often ask me whether they can get their personnel file from their current or former employer. For example, the Pennsylvania Supreme Court recently found that former employees are not entitled to their employee records once he or she stops working for the company. However, Illinois employees are usually entitled to their personnel file.
The Personnel Record Review Act requires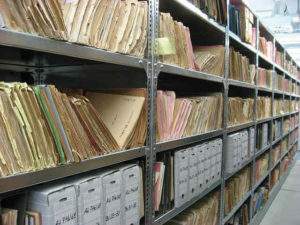 employers to provide, upon request, "any personnel documents which are, have been or are intended to be used in determining that employee's qualifications for employment, promotion, transfer, additional compensation, discharge or other disciplinary action…" 820 ILCS 40/2. The Act applies to most political entities, as well as private businesses that have 5 or more employees. Keep in mind the Act does not simply require the employer to turn over a "file," but rather defines the specific types of documents, regardless of where they are stored, that must be turned over to the employee.
There are two important consequences if the employer denies an employee's right to his or her personnel file. First, the employee has a cause of action against the company if the personnel file is not turned over to the employee. 820 ILCS 40/12. The employee must first file a Complaint with the Department of Labor, and can proceed to Illinois Circuit Court if the employer still refuses to turn over the file. An employee who prevails under this cause of action may be entitled to contempt damages, actual damages, costs, a $200 fine, and reasonable attorney's fees.
The second important consequence of an employer refusing to provide a personnel record is that any employee document not provided in response to a request under the act cannot later be used by the employer in any judicial proceeding. 820 ILCS 40/4.
If you are having difficulty obtaining your personnel file from your current or former employer, or are having any other employment disputes, contact an experienced employment attorney immediately.