An employee was recently terminated from the Eric County Sheriff's Department (in the state of New York) for allegedly abusing her sick leave time. The employee was caring for her husband who has fourth-stage esophageal cancer. She previously banked around 700 hours of sick time, but already went through those hours. She also says that she provided her employer doctor's notes stating she has severe fatigue, headaches, and depression. Her superiors at the Sheriff's Department, who just unveiled a pink-wrapped patrol car to support breast cancer awareness, terminated her employment partly on the basis of abusing sick leave. Although the facts in this case are disputed (and may be litigated in the future), this brings up the question of what rights Illinois employees have when it comes to sick leave.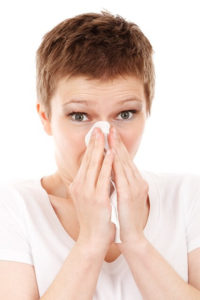 Illinois Sick Leave Law
There are no federal or Illinois state laws that require employers of any size to provide employees sick leave. However, once employers offer the leave, workers may be entitled to certain rights and benefits under Illinois law. For example, a company that promises leave to employees, either through a contract, handbook, or other policy, but fails to provide it may be liable for a breach of contract or Illinois Wage Payment and Collection Act claim. See Grant v. Board of Education, 282 Ill. App. 3d 1011 (1996).
In addition, the legislature recently passed the Illinois Employee Sick Leave Act, which goes into effect January 1, 2017. The law requires employers who already offer sick leave to allow employees to use the leave to care for a sick or injured family member. Employers cannot retaliate against an employee for using or attempting to use leave under the act, or opposing an employer that does not provide leave pursuant to the act.
There are certain municipalities within Illinois that do require employers to offer sick leave. For example, the Chicago Paid Sick Leave Ordinance, passed earlier this year, requires Chicago employers to provide eligible employees up to 40 hours of paid sick leave every 12 months of employment. Individuals must perform a minimum of 2 hours of work for the employer in Chicago within a 2-week period, and work a minimum of 80 hours in any 120-day period. The ordinance applies to most employers, but does not apply to those subject to a bona fide collective bargaining agreement.
Laws Related to Sick Employees
Although most jurisdictions do not require employers to offer sick leave to employees, other laws may apply in a situation where an employee seeks leave. For example, if an employee requests sick leave for a serious health condition, the Family and Medical Leave Act (FMLA) may require leave, even if the employee may not be able to take the company's designated sick leave. An employee may also have claims for disability discrimination if the employer offers leave differently based on whether an employee has a qualifying disability.