Imagine this situation. You are a model employee at your company. You arrive to work early, stay late, and work hard. One day, your boss pulls you into his office with some unfortunate news. Your boss admits that you are a great worker. However, he says that he recently learned that you are gay, and for that reason alone, you're fired. Did your boss break the law by firing you based on your sexual orientation? Although it might surprise you, under federal law, most courts have found this type of termination is perfectly legal.
Federal Law – Title VII
Title VII of the Civil Rights Act of 1964 is a federal law which prohibits many employers from discriminating against employees. Title VII makes it an "unlawful employment practice for an employer to fail or refuse to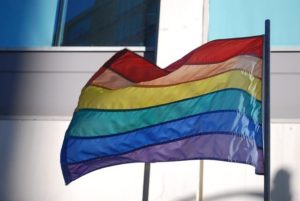 hire or to discharge any individual, or otherwise to discriminate against any individual … because of such individual's race, color, religion, sex, or national origin." 42 U.S.C. § 2000e-2. Thus, the question is whether discrimination based on sexual orientation is considered discrimination because of an individual's sex. The Equal Employment Opportunity Commission takes the position that Title VII prohibits sexual orientation discrimination. In fact, earlier this year the EEOC filed two lawsuits on behalf of employees claiming they were discriminate against based on their sexual orientation. One of these lawsuits has already settled.
Despite the EEOC's position on sexual orientation discrimination under Title VII, most courts around the Country have found Title VII does not prohibit sexual orientation discrimination. Last week, the Seventh Circuit Court of Appeals, which covers Illinois, also found Title VII does not cover sexual orientation discrimination. The Court relied heavily on Seventh Circuit precedent finding sexual orientation is not a Title VII protected characteristic. See Hamner v. St. Vincent Hosp. Health Care Ctr.., Inc., 224 F.3d 701, 704 (7th Cir. 2000); Spearman v. Ford Motor Co., 231 F.3d 1080, 1085 (7th Cir. 2000). In essence, the Court held Title VII prohibits discrimination based on a person's gender, not a person's sexual orientation. See Muhammad v. Caterpillar, Inc., 767 F.3d 694, 697 (7th Cir. 2014). The Supreme Court has not ruled on the critical rift between the EEOC and most Circuit Courts.
Congress has attempted to change Title VII to include sexual orientation as a protected characteristic. Since 1994, every Congress except the 109th has proposed the Employment Non-Discrimination Act. The Act would amend Title VII to prohibit sexual orientation and gender identity discrimination. Until Congress passes any legislation or the Supreme Court rules on the issue, we are likely stuck with the current state-of-affairs regarding sexual orientation discrimination at the federal level.
State and Local Laws
Even though most courts have found federal law does not prohibit sexual orientation discrimination, some states have enacted legislation prohibiting the discrimination. For example, the Illinois Human Rights Act prohibits discrimination "against any individual because of his or her … sexual orientation … " 775 ILCS 5/1-102(A). Some municipalities also prohibit discrimination within the city or county.  For example, Cook County prohibits sexual orientation discrimination in employment decisions. To see which states prohibit which types of discrimination, see this website created by the Human Rights Campaign. Under the "select and issue" tab, select "statewide employment laws & policies."
Also keep in mind that even some employers are not subject to any anti-discrimination laws as to sexual orientation, they are free to implement their own policies that prohibit this type of discrimination. Although not legally required (at least no yet), it would still be the right thing to do.